Hailing from San Diego, California, Autumn Jensen is a well-seasoned Casting Director and model.

Growing up close to the ocean, Autumn's rebellious streak would find her immersed in the local skate and punk rock scenes, on the boardwalk, in dive bars and local alternative venues.

Since day one Autumn was immersed into the world of fashion as her grandmother was a model who travelled to Europe and spent time with the stars.
Autumn started modelling at a young age but the same rebellious streak and distain for the norm would see her experimenting with hair styles/colours, piercings and tattoos.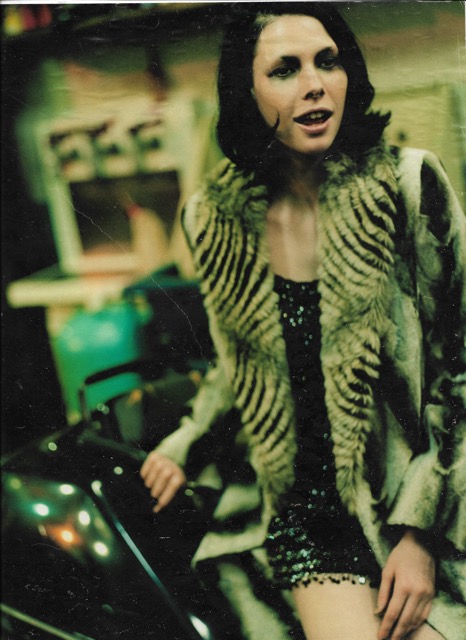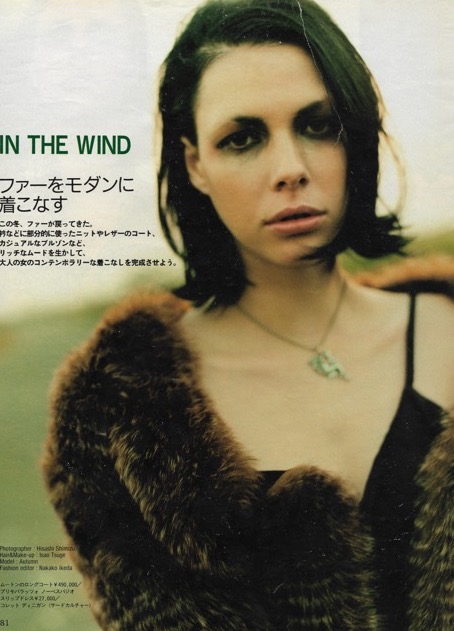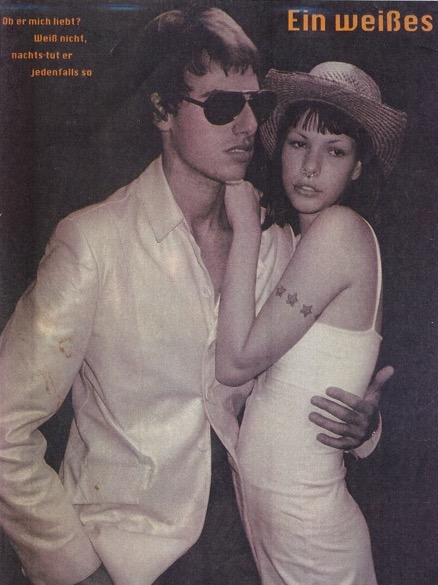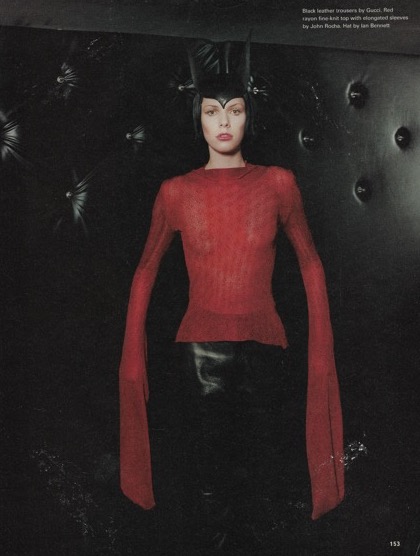 At eighteen, Autumn met model and photographer, Sasha Eisenman, who took her to Los Angeles and introduced her to his agency (Omar's) who signed her on the spot.
Shortly after, Autumn met Casting Director Barbara Pfister who scouted her for a Calvin Klein campaign.

With a defined sense of self and pride, Autumn then moved to New York where she continued to model until she developed an appetite for more.
Alongside modelling, Autumn began assisting Barbara Pfister, learning the ropes and putting her name to some iconic work for Gap, Terry Richardson, Levi's and Steven Klein.

Making a name for herself in the New York fashion scene, Autumn was then cast by Patti Wilson for an extremely directional editorial, that was featured as a six page spread in OUT Magazine.
Autumn and Patti formed a great friendship which lead to Patti hiring Autumn as her assistant. The two collaborated on Francois Nars' first book "X-RAY", editorials for David Lachapelle and L'uomo Vogue.

Still working as a model, Autumn signed to IMG Models, travelling the world walking for high end designers such as Comme Des Garcons, Preen, Yohji Yamamoto, Martin Margiela.
Autumn also starred in original Stüssy and Levi's campaigns, worked with Vivienne Westwood and would be featured in i-D Magazine, Vogue, Dazed and Confused, Stern, BPM
Magazine and Raygun.
Having settled in London, Autumn gave birth to a beautiful daughter in 2000 and put all fashion pursuits on hold. She continued to explore creativity and expression, completing a BA and MA in Fine Arts at Chelsea College of Art and Design and Central Saint Martins College of Art and Design.

After some time out of the game, Autumn rekindled her love for casting in 2014, picking up right where she left off with Barbara Pfister.

In 2020, Autumn created Autumn Jensen Casting and in 2022, Autumn employed her daughter, Rose, as a casting director, allowing her to follow in her mother's footsteps.

The two have since launched a mother agency within the company to represent both models and athletes around the world.

To date, Autumn and Rose have worked for the likes of Chanel, Celine, Creative HEAD Magazine, Neil Moodie, Vogue Brasil, Joao Maraschin, and Mehdi Lacoste. They have both established themselves as casting directors, mother agents and heads of Autumn Jensen Casting.